Writing Workshop
Writing Workshop is an instructional practice that will help your children grow as writers. Through Writing Workshop, you will be able to create a literary community excited and engaged in the process of becoming confident writers and thinkers.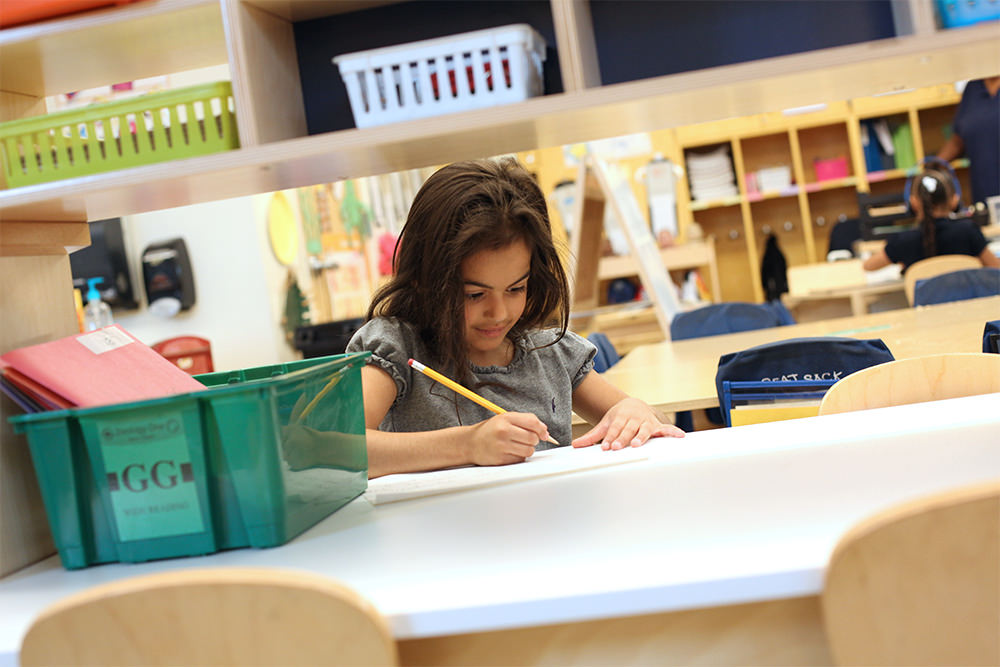 You will be able to teach them important lessons in all areas of writing, from topic choice, to building writing stamina, to spelling skills, and understanding genre. Most importantly, you'll be providing them with time to write and guidance in doing so, key factors in promoting successful writers.
Teaching children to learn how to write, to express their ideas clearly and creatively, and to find joy in the process of writing, is a complex task. Your children need time to develop these skills. In order to create an environment that supports children's growth and independent writing skills some essential structures must be established, at the heart of which is time for them to write. It is this time that will make the difference in children's growth as writers.
Guiding the children's independent writing are your mini-lessons, demonstrations that show writers how to use the skills and strategies they need to write in various genres, for various purposes and with increasingly complex language.
Time to share at the end of Writing Workshop adds closure, and a sense of celebration.
Coming in April, 2017
We will detail the components that make an effective Writing Workshop: including the architecture of a Mini Lesson, how to differentiate Work Time and the different ways to facilitate Share Time. We will provide many resources for planning, recommendations for creating a thriving culture and environment and steps to help you get started!