Literacy Coaching
Literacy coaching is about both the teacher's and the children's learning.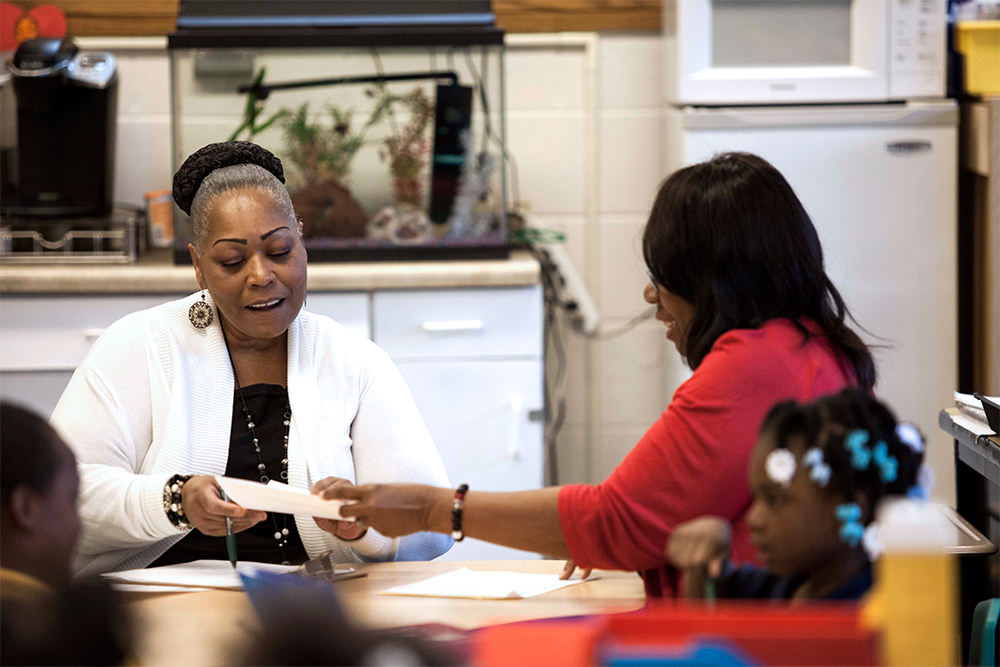 Curriculum, instruction, and assessment are intertwined as coaches work with teachers to plan, reflect, and problem solve. Coaching includes sharing resources, setting up learning environments, stop-bys and informal check ins, and more formal conversations that include lesson planning sessions, modeling, co-teaching, observing, and reflection conversations.
Research shows that in schools where literacy coaches spend more time working directly with teachers, there were higher reading gains (L'Allier, et al, 2010).