Independent Work Time
Independent Work Time has an important place in a balanced literacy block.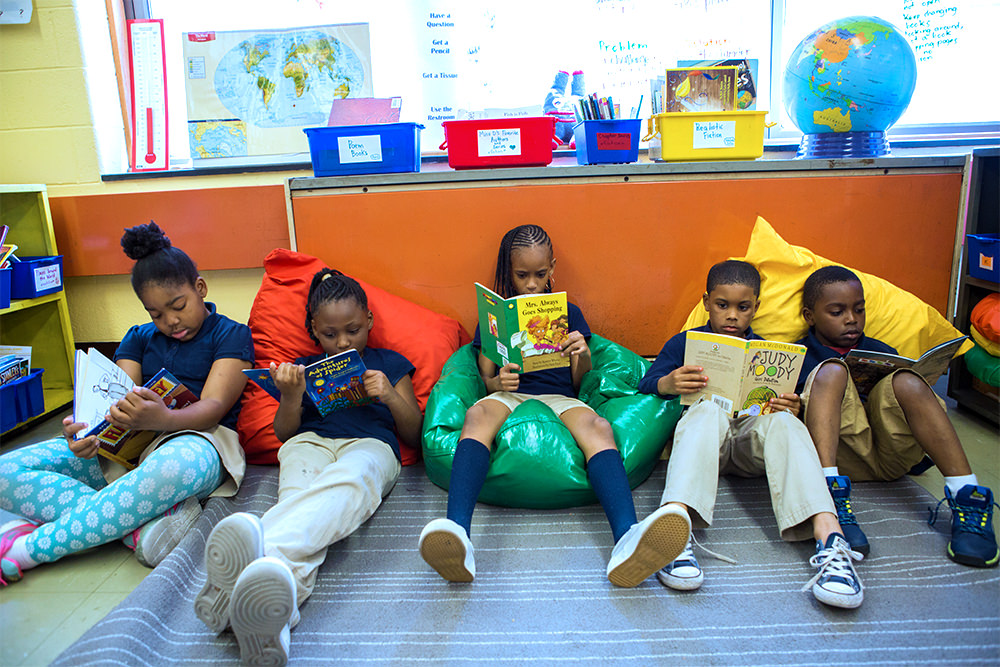 It is the time when children have the opportunity to independently practice reading and writing skills and strategies by doing tasks that are designed to meet their specific needs. Independent Work Time may look different in different classrooms but the literacy activities children engage in should help them on their path to becoming readers and writers who are engaged cognitively, emotionally and behaviorally.
While you can and should use this time to instruct small groups, a well-planned and thoughtful Independent Work Time does much more than just keep children "busy". Children can, and should be, engaged in meaningful and purposeful work. Through explicit modeling and the teaching of procedures, you can ensure that children know what to do.
Through differentiation in activities, you can ensure that children find tasks that meet their needs. With the creation of a supportive physical environment – the spaces, materials and print in your room – you can promote responsibility and positive collaborations.
Coming February, 2017
We will detail how Independent Work Time fits in to a balanced literacy block and the elements that give it impact. This includes options for literacy activities, how to differentiate and hold students accountable for the work they do independently, and suggestions for establishing routines. We will provide many resources for planning, and recommendations for creating a thriving culture and environment with the steps to get you started!